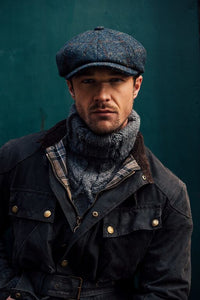 Failsworth Hats
With over 100 Years of manufacturing experience, Failsworth is one of the number one suppliers of Hats. Specialists in Peaky Blinder Style Caps, Fedora, Outdoor Adventure styles and much much more. We are one of the leading suppliers of Failsworth in the UK and thanks to this report we have a great following.
Why does Hats Plus Caps Stock Failsworth?
In our opinion, if you are going to sell Hats, you must focus on leading brands, but most important Quality. With Failsworth, they hit this criterion. 
What makes Failsworth Special?
Failsworth has over 100 years experience, what they don't know about hats, is simply not worth knowing.
Why Hats Plus Caps?
Chris Charlton who founded this company in 2011, is what you call the 'HAT MAN'. Chris knows Fits, quality, price and all that expertise is rolled out into one. 
Are Hats Plus Caps the cheapest for Failsworth?
We are competitive in price with all suppliers; we don't guarantee to be the cheapest, but pride ourselves on quality, affordability and most importantly customer service. With our Ebay side of the business number one with 99.9% feedback, check us out now.
---